Attorney Eduardo K. Curry, Esquire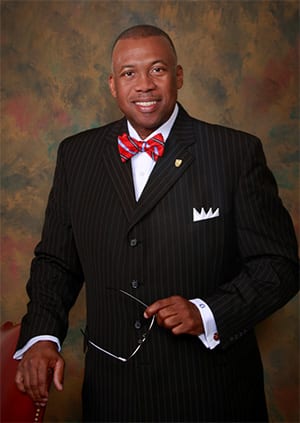 Born the eldest son of eight children to Bishop and Mrs. Eddie Curry, in Monticello, Florida.
He attended Tomilson College, where he received an Associates of Business Degree. He received his Bachelor of Science in Criminal Justice; and a Masters of Science in Criminal Justice from the University of Tennessee, with Honors. He earned his Doctorate of Jurisprudence from the Salmon P. Chase College of Law. He received his Master's of Divinity from Payne Theological Seminary.
Presently, Eduardo K. Curry is the owner of The Curry Law Firm, LLC. Additionally, he is the Assistant Professor of Criminal Justice at South Carolina State University; Does legal work for Counsel for the Seventh Episcopal District of the African Methodist Episcopal Church and Legal Counsel for Allen University in Columbia, South Carolina.
He proclaims salvation, sanctification, and the baptism of the Holy Ghost. He is a faithful Pastor and Servant and member of Tibwin African Methodist Episcopal Church.
He is married to one of his former law partners, Judge Tamara Cunningham Curry. They presently have three wonderful children: Eduardo, II, Morgan Elizabeth and Xavier Emanuel. He practices law in all Federal and State Courts.
He is past Chairman of the Board and President of the Charleston Housing Association, Inc. Additionally, he served as Vice-President of the Charleston Chapter of NAACP. He is also a member and chapter counsel for the Omega Psi Phi Fraternity, Inc., Mu Alpha Chapter. He serves as a Board member of the 100 Black men of Charleston and a Member of the American Trial Lawyers Association. Presently he is the Pastor of the Grace Metropolitan African Methodist Episcopal Church at Adams Chapel in North Charleston, South Carolina.
Attorney Cindy Rochelle Pinckney, Esquire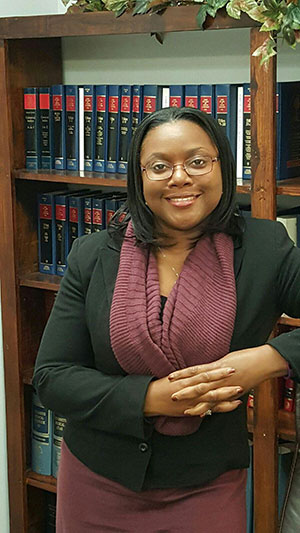 Attorney Cindy Rochelle Pinckney is a native of Cross, South Carolina. She attended grade schools in the Berkeley and Orangeburg County School Systems.
Attorney Pinckney received her Bachelor of Arts degree in English with an emphasis in Business from the Florida State University, in Tallahassee, Florida. As a student at FSU, she was a member of the Air Force ROTC Drill Team, Volunteer Mentor for America Reads offering extra reading and writing instruction to elementary school students, and a member of SISTUHS, Incorporated, a community service based organization that serves various areas in the state of Florida.
Attorney Pinckney earned her Juris Doctorate degree from the American University, Washington College of Law in Washington, DC. While in law school, she was the Marketing Editor for The Modern American publication, Executive Vice President of Outreach & Development for the Sports & Entertainment Law Society, Corresponding Secretary for the Black Law Students Association, Student member of the National Bar Association, and a member of the Phi Alpha Delta International Fraternity.
Attorney Pinckney has practiced law since September 2011 and primarily works with Family Law cases. She is a member of the South Carolina Bar and the Black Lawyers Bar Associations. She is also a proud member of Delta Sigma Theta Sorority, Incorporated, where she has served in the Berkeley and Richland Counties of South Carolina and in the Northern Virginia area.
Attorney Pinckney has strived to use her career and skills to educate, enhance, and assist the people of her community. She believes she is accomplishing that goal here at The Curry Law Firm.
Education at a Glance
American University, Washington College of Law, Washington, DC
Florida State University, Tallahassee, FL

Bachelor of Arts in English, emphasis in Business
Professional Associations
South Carolina Bar Association
Black Lawyers Bar Association
American Bar Association
Practice Areas
Domestic/Family Law
Estate Planning